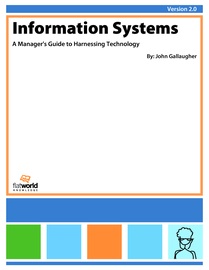 A continued thanks to faculty at the 200+ universities who have adopted my textbook "Information Systems: A Manager's Guide to Harnessing Technology".  The latest version was released in August and includes a new chapter on Amazon.com, additional coverage of Disruptive Technology/Disruptive Innovation, and more.  Find details of the current offering at http://gallaugher.com/book I'm grateful for the support & encouragement as we deliver an award-winning, annually-updated online text for only $19.95 in a market where $200+ outdated editions are common. That's less than half what students would pay via a Chegg rental of a conventional business text. My very best to faculty & students supporting the effort!
SnapChat, How Quickly You Have Grown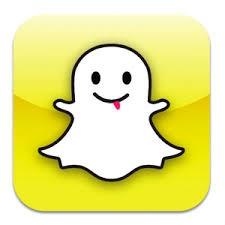 Faculty looking to inspire students to dive into the golden age of collegiate entrepreneurship have another poster-child, 23 year old Evan Spiegel.  The CEO and co-founder of SnapChat has allegedly turned down a $3 billion offer from Facebook, and a $4 billion bid from Google. The undergrads behind the firm originally presented the app in a mechanical engineering class called "Design and Business Factors." I hope they got an "A".
SnapChat's founders are now running a service that sends 350 million photos a month, that's up from 200 million in June and just 20 million per month a year ago.  And this as Facebook admits that teens are using the social network less.
But Teens can be fickle customers.  In 2006 85% of online US teens had MySpace accounts.  Today you'd struggle to find a teen on MySpace.  Trying to predict SnapChat's value is tough.  Messages disappear (so switching costs should be weaker), the platform isn't 'open' like Facebook or Twitter, and the premise for even wanting self-destructing e-mails seems to many, pretty icky.  Jim Cramer has even suggested that self-destructing messages are being used for insider trading.  Others are more upbeat. While the firm has zero revenue (yes, a firm that has been offered billions has never collected a dime), some think the space you watch for a message to appear is a natural for impossible-to-ignore advertising.  A more likely acquisition scenario posits that the offer isn't about what SnapChat is today, but what it could become in the future.  Facebook arguably took out Instagram before it could become a mobile rival (offering Insta status updates, Insta link sharing).  Nothing's stopping SnapChat from turning on features that keep it hot with current fans, but expands utility in ways that bring in a new crowd in Facebook-rivaling ways.  Posts using the new SnapChat stories linger for 24 hrs. and are a natural for advertising. Many think Amazon bought Zappos and Quidsi for the same reason motivating Facebook's billions-bid – swallow potential competitors before they branch into direct threats to your current business.
Amazon Runs Warehouses Inside Supplier Warehouses
S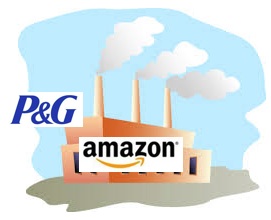 ome updated info for those teaching with our Amazon Chapter.  For the past three years, Amazon has been experimenting with a new logistics model where it runs an Amazon-staffed fulfillment operation in a fenced-off area of P&G warehouses worldwide.  Diapers, razor blades, and other high-volume, fast-moving items are passed over from P&G to Amazon.  While P&G warehouses are set up to ship pallets of diapers to Walmart, Walgreens, and other retailers, they're not configured for sending lots of product to individual consumers, but these kinds of activities are Amazon's super-power.
The program, known as "Vendor Flex", is meant to cut costs and reduce warehousing & shipping time to help the Bezos giant keep pace with Costco, Walmart, and others. Eliminating additional transit steps from supplier to Amazon to you should also reduce environmental impact from carbon footprint and transit congestion.  The WSJ suggests that if online orders of non-perishable staples hit 6% (the share the Internet commands of overall retail), Amazon would generate an extra $10 billion. Amazon 'Vendor Flex' is also in warehouses of Kimberly Clark (Huggies, Kleenex, Scott), Georgia Pacific (Brawny, Dixie ,Quilted Northern), and eco-friendly non-perishables firm Seventh Generation.  Also in Amazon fulfillment news, Amazon will begin getting items to you on Sunday, courtesy of a special deal with the US Postal Service.
Amazon Web Services Get Personal & Pretty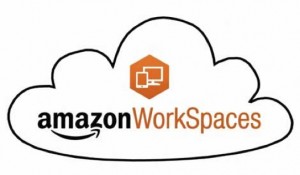 How dominant are Amazon's Web Services? "Five times larger than 14 other cloud computing providers combined."  And those offerings could soon be even bigger now that Amazon wants to put entire Windows PCs in a browser.  Thanks to a new service called Amazon WorkSpaces, folks who want to run Windows but don't want a PC, can now access a virtual Windows Machine through the cloud for prices ranging from $35-$75 a month.  WorkSpaces users can open a browser window, even on an iPad or Kindle Fire, and get a fully functional Windows Desktop.  Groups needing to lock down desktops that can't be modified (think call centers) are natural customers.  But my colleague, BC Prof. George Wyner, mentioned this might also be a great solution for faculty teaching Windows tools to students with Macs.  Configure a desktop, point students to a browser, and you're good to go! Says Amazon: "You can access this at half the price of a typical infrastructure desktop solution."
Also offered is Amazon AppStream for game developers wanting to use the massive processing power of the Amazon Cloud for rendering complex images and gaming environments, while squirting this down to devices that would not otherwise be able to quickly create especially complex graphics on their own (think smart phones & tablets). With Amazon's AppStream, who needs especially burly console hardware.  Could this be a precursor to an Amazon game-enabled set-top box offering?
Scale and innovation keep Amazon way ahead of rivals. According to Wired, Amazon's cloud offerings cycled through 28 releases in just the first half of the year, while AWS cut prices 18 times over six years. Storage prices alone dropped about 40% earlier this year.
Zara's Fast Fashion Edge


Our students have studied Zara, and the firm's parent Inditex, for over a decade, and have watched that firm's innovative, tech-enabled strategy propel Inditex to become the world's largest pure-play fashion retailer, making founder Amancio Ortega the world's third richest person. While economically-struggling Spain has always been Zara's biggest market, this year China leapfrogged France to become Inditex's #2 market with 142 stores.  Zara's a big deal because it is so vertically integrated & responsive.  Store staff gather information on what customers would like to see on shelves & share this with a design team that gets duds from firm-owned factories and tightly-coordinated regional contractors into stores in as little as 2 weeks. While contact manufacturing is used for staples like t-shirts, over 50% of product is manufactured in 11 firm-owned factories, and all of the items ending up in Zaras worldwide are run through logistic centers in Northern Spain.  Zara's parent produces some 450 million items for 1,770 stores in 86 countries, and has continued to open more than a store a day, even through the down turn.  For faculty teaching with the Zara case, here's a neat video illustrating many of the key facts that our chapter covers.
The Hidden Technology That Makes Twitter Huge


While lots of ink has been spilled over how Twitter's recent post-IPO $24 billion valuation defies conventional economic logic, or how the firm is deeply impacting our broader culture as well as specific industries such as motion pictures, faculty teaching database classes might find it interesting to have students take a deeper look at the humble tweet.  The 140 characters in a tweet actually represent less than 10% of the data associated with the post.  Each tweet, in fact, sports some 31 publicly documented data fields.
These include data identifying the original poster, the time a tweet was posted, retweet count, favorite count, geographic information, and posting client.  This last one has led to some embarrassment among the unaware, such as when Oprah praising the Windows Tablet, in a tweet sent from an iPad.
Tweets also sport a 'withheld_in_countries' field, indicating places where a Tweet is banned, a 'withheld_copyright' that indicates concerns over intellectual property, and a 'possibly_sensitive' field that is used to flag content that may be widely objectionable, such as nudity or violence.
How Much Code Is In That?
Did you know the Chevy Volt has more lines of code than World of Warcraft?  That there are more lines of code in the average high-end automobile than in some commercial aircraft and fighter jets?  That's the case, assuming that the Sunlight Foundation's "Codebases" infographic is accurate.  Check it out.


 ❖ ❖ ❖ ❖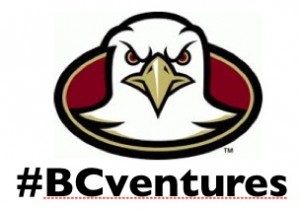 And for those in the Boston College community, our young alums continue to prove that The Heights is now among the very best places for young entrepreneurs to hone their craft.  A few highlights from the recent press: