How Netflix Reverse Engineered Hollywood

 Netflix Cinematch collaborative filtering ratings software is legendary.  The goal is to use your Netflix user ratings and cluster your viewing preferences with other users 'most like you'.  But Netflix has gone way beyond the star rating, and a fun hack experiment by the Atlantic's Alexis Madrigal and Georgia Tech professor Ian Bogost, pulled back a bit of the curtain on how the firm builds matching insight, with the a more complete picture of Netflix recs filed in by none-other than Netflix VP of Product Innovation, Todd Yellin.
Madrigal & Bogost used some publicly available software (the scripting software UBot Studio and the text analysis tool AntConc) to reverse engineer some of what Netflix is up to.  The Atlantic's team discovered that "Netflix possesses not several hundred genres, or even several thousand, but 76,897 unique ways to describe types of movies."
Netflix employs a team of entertainment classification experts, each relying on a set of common standards outlined in a 36 page manual, to meticulously analyze and tag every movie and TV show it can get its hands on.  Metadata include categories like suggestive content, goriness, romance levels, plot conclusiveness, and the moral status of characters; with many of these receiving scalar, "1 to 5-style" classification.  Notably – this goes way beyond titles available via Netflix streaming.  Plenty of these categories had no streaming offerings during the study (ex. "Feel-good Romantic Spanish-Language TV Shows") but Netflix has the classification, nonetheless. Netflix VP Yellin refers to this "microtagging" as "Netflix Quantum Theory" where "quanta" are "little packets of energy" that make up a piece of video entertainment.
The goal of all this? Show you what you want to watch so you're satisfied and you stick around. Look in your Netflix recommendations and you'll see the most tailored recommendations appear toward the top.  And as students reading the Netflix chapter in our textbook already know, "when these tags are combined with millions of users viewing habits, they become Netflix's competitive advantage."  And as Netflix backs original content, the data increasingly can tell the firm what it should be investing in, based on the underlying appeal of what amounts to a project's entertainment genome (some readers will know Pandora leverages a somewhat similar classification leveraged, known as the 'music genome project').
Using the classification scheme, Netflix doesn't just tell you what you might like, it has used a combination of human classification and algorithmic matching to identify just what those things are.  As our chapter points out, "About 75 percent to 80 percent of what people watch on Netflix comes from what Netflix recommends, not from what people search for," and this data is likely to get even more accurate since viewing habits from streaming can be identified with even greater accuracy than standard star-ratings (ex: binge watching a series, or abandoning similarly classified content within the first few minutes).
The Amazon Kindle Numbers Bezos Really Cares About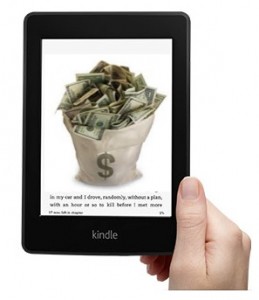 A recent survey from research firm Consumer Intelligence Research Partners shows eye-popping numbers on the Kindle and its impact on Amazon.  The firm estimates that there are 20.5 million Kindles in use in the US, and that the devices are owned by roughly 40% of the firm's customers – an astonishingly high penetration rate. CIRP estimates that those with Kindles spend $1,233 per year through Amazon vs. just $790 per year for those Amazon shoppers who don't own a Kindle. Kindle users don't just spend more, they shop more frequently.  All of this underscores main points in our textbook's Amazon Chapter – that the Kindle isn't about being a tablet or e-reader, it's really about being the store of first-choice, reinforcing buying habits and creating switching costs along the way.
This Is What It Looks Like Inside An Amazon Warehouse



While we show some images of the Amazon warehouse in our class slides when covering our Amazon Chapter, here are a few more to inspire awe on how Santa's Biggest Online Helper looks from an ops & logistic perspective.  The twenty-six slides in this AllThingsD slideshow will be interesting for anyone studying (or teaching) Amazon.
Target Plays 'Jealous' Ex-Lover to Beyoncé, Refuses to Sell Her New Album


Our Amazon chapter also includes information about channel conflict (specifically, how bookstores have refused to carry books published by Amazon imprints, and discounters have stopped carrying the Kindle).  In a non-Amazon example, Target decided not to carry Beyoncé's latest album, after the pop diva debuted the unexpected tracks exclusively on iTunes.
Apple says the eponymous album was the fastest-selling in iTunes history, with worldwide sales of 828,773 in its first three days, and reaching No. 1 in 104 countries.  The Target rift is especially notable since the big box retailer got their own exclusive version of the album "4," which included six bonus tracks.  Two years back Beyoncé claimed "I put so much into my new album, and only Target gives you all of it." Bonus: the article above quotes BC Economics Prof. Can Erbil.
Related to Target: many customers would feel good about avoiding the Big Box, given that a recent credit card breach exposed some 40 million credit and debit cards.  The hack could prove costly – a 2007 breach of discounter TJX (parent of TJ Maxx and Marshalls) is said to have cost that firm roughly a quarter of a billion dollars.
What Uber Will Do With All That Money From Google?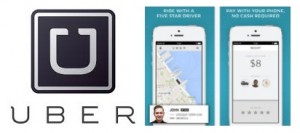 Those outside taxi-craving urban centers might not fully appreciate what a big deal Uber has become, but the taxi-rivaling transportation service is now in 60 cities on six continents. Millions of customers have used the firm's app to summon a ride, track their lift's inbound movement, and make a payment without breaking out plastic or greenbacks; and revenue is growing at a roughly 20% month-on-month clip.  The initial appeal was to make an under-utilized resource more efficient – link empty limo fleets to paying customer during downtime.  But today, thousands of new Uber entrepreneurs have bought vehicles and expanded their fleet, many grossing over $100,000 a year. Uber seeks to deliver rides within five minutes from app –tap to pickup.  And to do this, the firm's Ph.D.-rich data-science team has built and refines tech that monitors the fleet, orchestrates dispatch, and dynamically calculates price (trying to "Uber" after a big event? Expect surge pricing – Uber tells you in advance, so you know what you're paying before scheduling a pickup).  Those at HQ can see the "God View" showing all available Uber vehicles scurrying around city maps.  Offerings vary from a premium limo service to UberX, which lower-priced rides from pre-screened drivers using their own (but Uber-approved) personal vehicles.
Uber's co-founder & CEO, Travis Kalanick has vision and tenacity, regularly challenging entrenched legal and political bureaucracies protecting taxi and transportation businesses (those of us in Boston had a chance to hear Kalanick share info on the firm's growth, challenges, and victories in the recent Cyberposium conference). Uber has also used clever guerilla-marketing genius, running massively-covered promos such as "BBQ-on-demand" and "Uber Ice Cream Trucks" to convey cool with little conventional marketing outlay.
Kalanick has big believers, including Google's VC arm, which participated in the firm's recent $258 million investment round, reportedly valuing the firm at roughly $3.5 billion. Kalanick has serial entrepreneur cred.  Early efforts included Naspter-like Scour (more a lawsuit magnet than a viable business), and content distributor Red Swoosh (which sold to Akamai in 2007).
Pundits have had fun trying to predict Google's interest in Uber, with several noting that last Fall, Google launched "Shopping Express" in San Francisco – a service delivering couriered same-day package deliver ordered through a Google buying service.  Add in Google's driverless car fleet and the firm's recent investment in several robotics firms, and sci-fi dreams of Uber/Google possibilities don't seem far-fetched at all. One magazine recently quipped Uber may be worth more than Facebook someday.
 ❖ ❖ ❖ ❖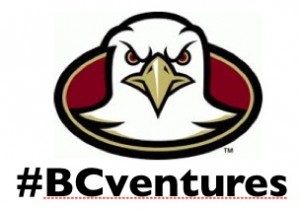 The BC Startup Community continues to glow white-hot, with updates capping off the last several "Week in Geek" posts.  Here's more news.
Looking to get involved in BC's Tech/Entrepreneurship scene?  Expect several great events this Spring, including:
The Art and Science of Growth Hacking with David Skok of Matrix Partners on Thu. Jan. 23, 5:30-7:00pm in Fulton 150
Legal Issues for Startups – Clinic with WilmerHale on Jan. 30, 7:00-9:00pm, location TBD
"Pitch Doctor" with Fred Destin of Atlas Ventures on Thu. Feb. 6, 7:00pm-9:00pm, location TBD
For more info on these events contact IS Dept. Admin Cate Jones: cate.jones@bc.edu, see bcvc.org, and follow the Boston College Venture Competition on Twitter @BostonCollegeVC.  Many more great events are planned for next year, so stay connected via social media!